MSA BETULA VERRUCOSA - buds (White Birch)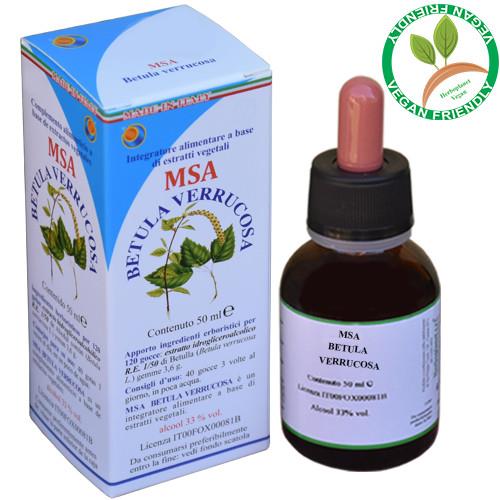 CONTRIBUTION OF HERBORISTIC COMPONENTS FOR 120 DROPS
:
Spagyrical
hydro-glicero-alcoholic
solution with extraction ratio 1/50
(
E.R. 1/50
) of white Birch (
Betula verrucosa
) buds 3.6 g.
Product included in the Register of supplements of the Belgian Health Ministry,
Code PL 1653/87
.
MSA BETULA VERRUCOSA
is a food supplement based on plant extracts that
contributes to the normal development of bones
.
SUGGESTIONS OF USE
: 25-40 drops, in some water, 3 times a day.
WARNINGS
: Keep out of reach of children under three years. Do not exceed the recommended daily dose.
NOTES
:
The hydro-glicero-alcoholic solutions has been made with the alchemical spagyric method of Solanimus (
M.S.A.
) which includes all the classic spagyrical phases with the final addition of a specific phase of the alchemical philosophy. We have joint spagyrics and Alchemy to get the best from plant. The Macerate of Betula verrucosa is obtained by soaking its buds. The plant contains
salicin
which, in the body, oxidizes and turns into
salicylic acid or methyl salicate
, which have
anti-inflammatory, antirheumatic and antipyretic activity
. The plant also contains
betuline
that gives the white colour to the bark and makes it impermeable and resistant to rot.
PSYCHIC SYNTHESIS
:
The "
Betula verrucosa
" kind is a slim person. Normally, he has got light complexion and smooth skin that soon tends to fill up with wrinkles. He loves the light. He is the type that must fill the gaps left by other people ("...
he is the tipical stopgaps
..."). He is the kind of person that always requires honesty and looks like the Betula pubescens kind.
MSA BETULA VERRUCOSA
helps you to get used to the new environmental situations and to fight the fears. It gives you wisdom and it allows you to evaluate the various situations in a more detached way. It helps you to learn from negative experiences you have lived before.
BIBLIOGRAPHY:
- Fernando Piterà - "Compendio di GEMMOTERAPIA CLINICA" - De Ferrari Editore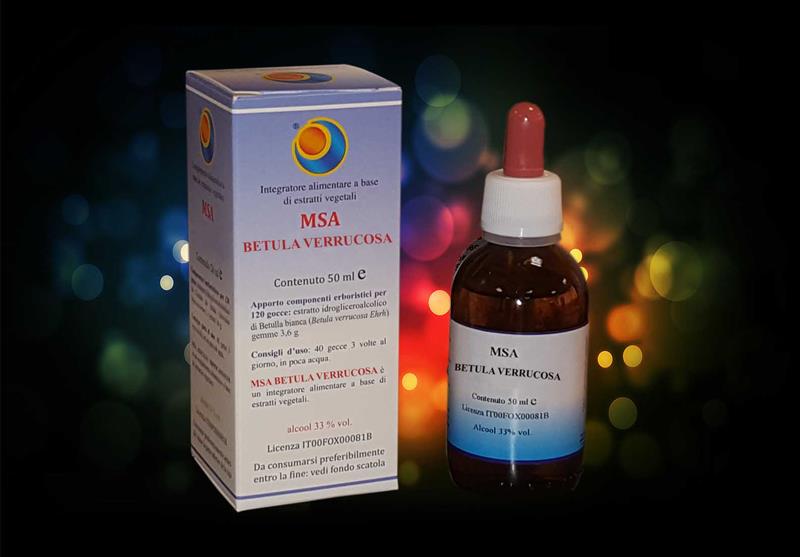 ---