Spagyric Alcohol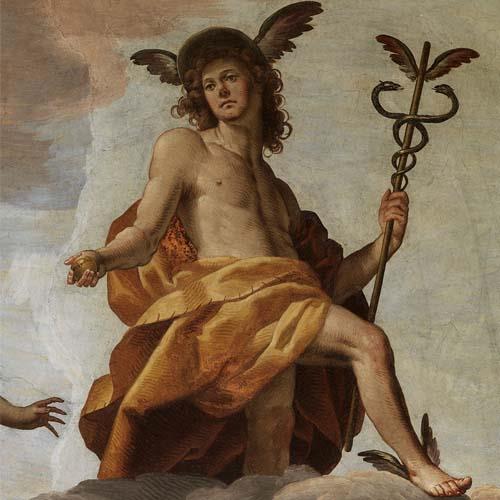 On the bottom of a distiller with closed circuit we put some purified barrel tartar and than pour alcohol of red wine corrected at 95° volumetric. After 24 hours rest we can start the distill.
When all the alcohol is distilled we put on the bottom of another closed circuit distiller (formed with a body that is surmounted by a capital that has the shape of a moorish head and with a collecting tank) some calcium oxide and spill distilled alcohol on the tartar. We let rest 24 hours before we start to slowly distill. By doing so the quicklime and the tartar absorb the 5% water that is in the alcohol. At the end of the distillation we will have an alcohol with 100° volumetrics and without any impurities, the tartar has absorbed all the volatile salts (volatile tartar) present in the alcohol (Paracelso: "Similar attracts the similar"). When tasting this alcohol we will find it sweet and not acid neither aggressive like the classical one.
Now we must see how to get purified barrel tartar needed to produce Spagyric alcohol.
Take some row tartar from an oak barrel that was used to age red wine, put it in a container and set everything on a stove. This operation must be done in the open air because the barrel tartar once warmed, will create very dense and toxic smokes.While the tartar is cooking you must keep on mixing. At a certain moment the tartar will catch fire; it is the oil in it that burns. Let burn until the flame extinguish and the tartar becomes black and very light. The tartar is nolonger greasy but dry.
Now take this tartar and put it in a muffle for twenty-four to forty-eight hours at a temperature of about 600 degrees Celsius (this is called Calcination). After this period remove the tartar from the muffle and let it cool down. Now take the tartar on the bottom of a pot, then fill with distilled rain water and bring everything to boil.
Filter the boiling contents in a clean vase using a paper filter of pure cellulose .The filtered liquid will have a straw yellow color. Take the pot containing the straw yellow liquid and put it back on the fire and let it evaporate until the dried salts is put down on the bottom. This process is called leaching and allows to obtain tartar leached salts.
To have well purified salts that is suitables for use as described above, we have to repeat those steps, ie calcination and leaching, three times.
Solanimus..........
_________________________________________
Forbidden also partial copy of the contents, if source is not cited
Herboplanet s.r.l.
reserves the right to request removal of the information if it deems this appropriate