COLOSTRIS - bovine colostrum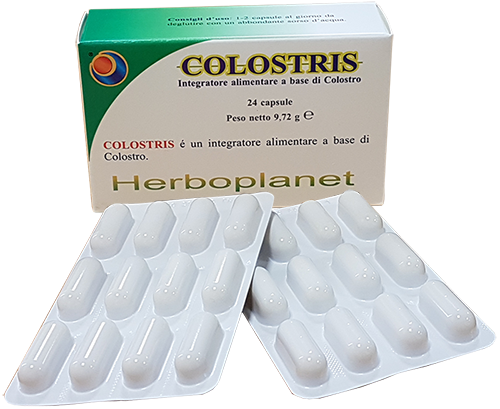 INGREDIENTS CONTENT FOR 2 CAPSULES

:
Bovine colostrum (containing milk and milk derivatives) 600 mg. Gelatin. Anti-caking agent: Magnesium salts of fatty acids.
Product included in the Register of supplements of the Italian Health Ministry, code 110272.
COLOSTRIS
is a colostrum-based dietary supplement.
RECOMMENDATIONS FOR USE:

1-2
capsules a day to be swallowed with lot of water.
NOTES:
COLOSTRUM
is the mixture produced by the mammary gland in the first 48-72 hours after the calf birth. Thanks to its particular composition, it guarantees the survival of many newborn mammals. Numerous experiments have shown that bovine colostrum has good contents in Immunoglobulins (IgA, IgG and IgM), antimicrobial molecules (
Lysozyme, Lactoperoxidase, Protease inhibitors and Lactoferrin
) as well as substances with immune stimulating action (PRP and cytokines). In this regard, in recent years, it has been experimented that the administration of bovine colostrum in humans (with a composition very similar to the humankind) allows to improve the immune function of the subject as well as tissue growth. In particular,
it has been shown that over 20 types of antibodies present in colostrum, as well as its content in Lactoferrin, Lysozyme and Lactoperoxidase, help the body to repel viruses, bacteria and fungi such as:
E. coli, Salmonella sp., Rotavirus, Candida sp., Staphylococcus sp., Streptococcus sp., Helycobacter pilori
.
Several researchers have also reported that in addition to immunoglobulins, colostrum appears to contain a factor capable of strengthening an underactive immune system, while tending to balance an overactive immune system.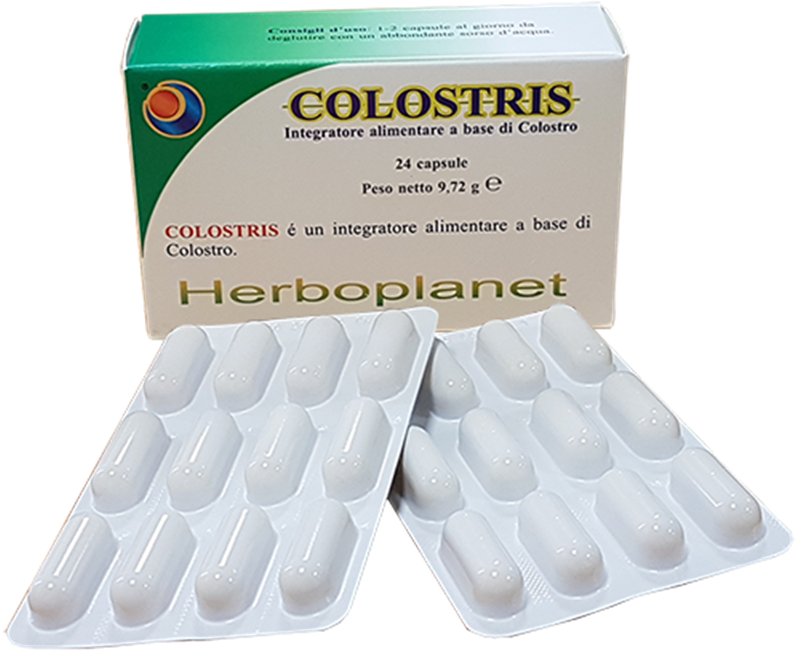 ---