MSA RUBUS IDAEUS - young shoots (Raspberry)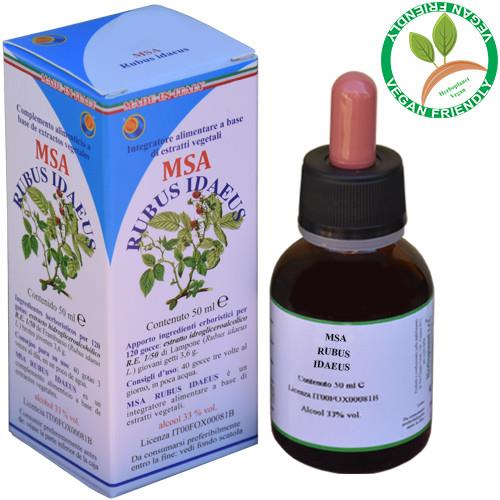 CONTRIBUTION OF HERBORISTIC COMPONENTS FOR 120 DROPS
:
Spagyrical
hydro-glicero-alcoholic
solution with extraction ratio 1
:
5
(
E.R. 1/5
) of Raspberry (
Rubus idaeus
) young shoots 3.6 g.
Product included in the Register of supplements of the Belgian Health Ministry,
Code NUT/PL 1653/55
.
MSA MSA RUBUS IDAEUS
is a food supplement based on plant extracts that
helps in menopausal symptoms
.
SUGGESTIONS OF USE
: 25-40 drops, in some water, 3 times a day.
WARNINGS
: Keep out of reach of children under three years. Do not exceed the recommended daily dose. The product has to be used as part of a varied and balanced diet and a healthy lifestyle.
NOTES
:
The hydro-glicero-alcoholic solutions has been made with the
alchemical spagyric method of Solanimus
(
M.S.A.
) which includes all the classic spagyrical phases with the final addition of a specific phase of the alchemical philosophy. We have joint spagyrics and Alchemy to get the best from plant. The Macerate of Rubus idaeus is obtained by soaking the young shoots, just picked, during the period of blossoming, in a hydro-glycero-alcoholic solution. This glyceric macerate is the remedy for the endothelial-reticulo blockade due to acid deviation of euglobulins. It
regularizes the ovarian hormone secretion and thus it restores the endocrine balance in the woman
(
this balance is disturbed in all the dysmenorrheic states), this thanks to a steroid-like action.
In its meristematic tissue, the Rubus idaeus
contains a principle
called fragarina
which is
able to determine the relaxation of the uterine muscle
(myometry), thus decreasing the frequency and also the strength of contractions.
PSYCHIC SYNTHESIS
: Generally, the "
Rubus idaeus
" kind is a sweet person but on occasion he also knows how to be acid and pungent: it all depends on the opportunity. He takes advantage of the gaps left by other people to dominate, using, sometimes, even the mishaps that life reserve to us. He would like to achieve success quickly and at all costs. His typical phrase that distinguishes him is: "...
at all costs
... ". He never wants to get old.
MSA
RUBUS IDAEUS
helps you to realize that you need to know how to wait, that we must gain acclaim on our own merits and not for moments of weakness of the other people. It helps the mother to accept the son, to understand him and try to understand the motherhood. It helps you to understand that life is life, that you can not change it with a magic wand, that you must persevere an
BIBLIOGRAPHY
:
- Fernando Piterà - "
Compendio di GEMMOTERAPIA CLINICA
" - De Ferrari Editore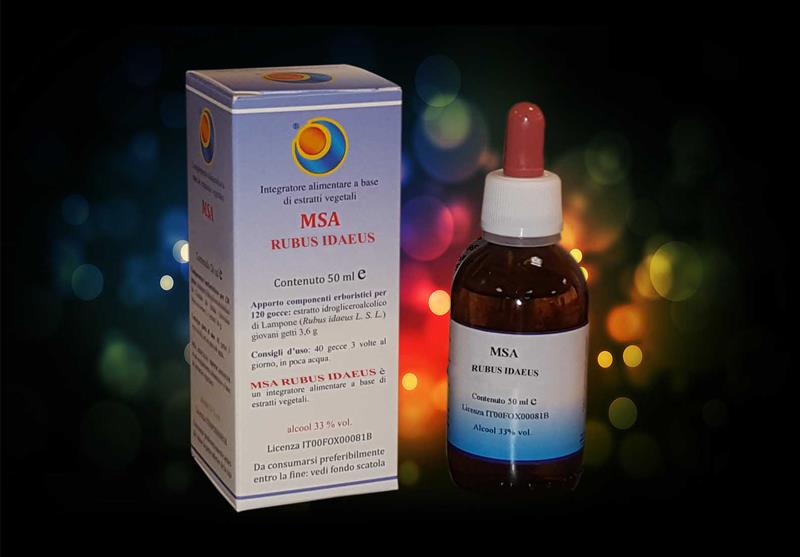 ---