MSA CRATAEGUS OXYACANTHA - young shoots (Hawthorn)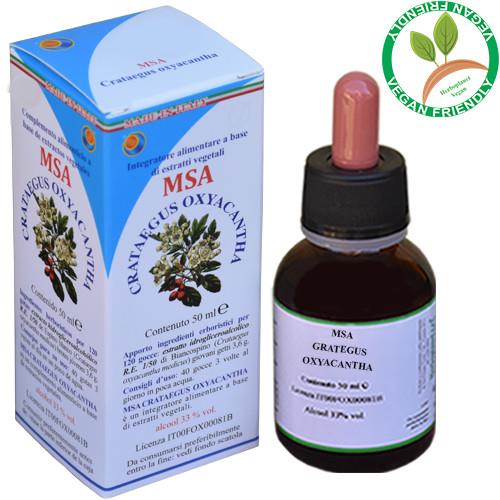 CONTRIBUTION OF HERBORISTIC COMPONENTS FOR 120 DROPS
:
Spagyrical hydro-glicero-alcoholic solution with extraction ratio 1/50
(
E.R. 1/50
) of Hawthorn (
Crataegus oxyacantha
) young shoots 3,6 g.
Product included in the Register of supplements of the Belgian Health Ministry,
Code PL 1653/42
.
MSA CRATAEGUS OXYACANTHA
is a food supplement based on plant extracts, which
contributes to normal blood flow
.
SUGGESTIONS OF USE
: 25-40 drops, in some water, 3 times a day.
WARNINGS
: Keep out of reach of children under three years. Do not exceed the recommended daily dose.
NOTES:
The hydro-glicero-alcoholic solutions has been made with the
alchemical spagyric method of Solanimus
(
M.S.A
.) which includes all the classic spagyrical phases with the final addition of a specific phase of the alchemical philosophy. We have joint spagyrics and Alchemy to get the best from plant. The Macerate of is obtained by soaking the young shoots a hydro-glycero-alcoholic solution. The deep and lasting effects of macerate of Crataegus oxyacantha are perceived, usually, after a prolonged use, and yet
the given wellness is felt just after a few days of administration
.
The Crataegus action, according to Weiss, is threefold
:
it improves the coronary blood flow
.
It acts on myocardium
thus providing energy to fibrillas and acting on aggregates of myocardial interstitial cell
.
It acts on the excitation conduction system
.
PSYCHIC SYNTHESIS
:
The "
Crataegus
" kind is a person who has a fast growth and generally he is thorny and, in his old age, tends to become tortuous fraternizing with the "
Cornus and Corylus
" kinds. He demands not so much from other people, even from himself, showing indifference toward everything ("...
he has no interest in something
...", "...
not interested in anything
... "). He is a generally inscrutable and timid kind of person.
MSA CRATAEGUS OXYACANTHA
awakens your interest toward the events of life and yourself. It keeps alive the faith and hope. It helps you to get free from interior influences and emotional attacks since it soothes the pain for separation and attenuates the sorrows. It helps you to believe in love, even in unconditional love. It opens your soul to feelings and makes you better understand your needs and other people needs. It helps you in cases of emotional stress due to relationship problems and it is not difficult to hear the subject saying: "...
I have my heart broke
n...", "...
she he has broken my heart
...". It encourages the directionality, activating the oneiric side.
BIBLIOGRAPHY:
- Fernando Piterà - "
Compendio di GEMMOTERAPIA CLINICA
" - De Ferrari Editore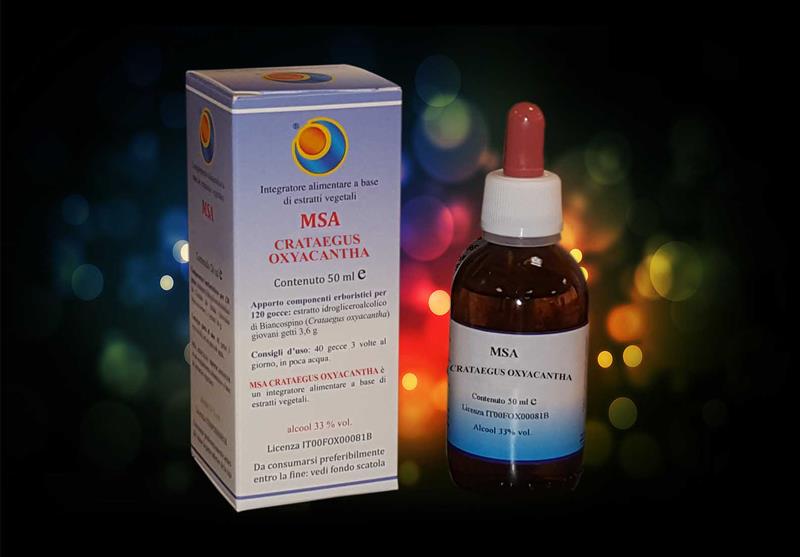 ---